Medical Doctor | Personal Transformation, Mental Health & Well-Being Coach
Researcher in Contemplative Sciences | Developer of Digital Tools for Mindfulness and Transformation | Meditation Instructor | Speaker
My early life
From a young age, my mix of Indian and Italian heritage gave me the opportunity to fully experience, explore and appreciate both cultural aspects of life. While the Western culture prepared me mentally for today's world, the Indian culture helped me stay grounded, and internally connected, and supported me to evolve into the person I am today.
My deep-rooted impressions of India exposed me to a more sustainable lifestyle. This along with the guidance from my father, a Yoga Instructor, inspired me to discover the holistic aspect of human health. In fact, this fuelled my innate passion to help others. As a child, I traveled to India frequently and witnessed many diverse and amazing things, but seeing people suffering always hurt my heart. Back then for me, it was a completely different reality to what I was experiencing and witnessing day to day, living in central Europe. This feeling and image stuck with me, I wanted to contribute to forming a better world and this helped give me the passion to pursue a career as a medical doctor. As well as the wish to learn and speak several different languages.
Finding my purpose
After completing my medical studies in Heidelberg, Germany, my heart led me to Zurich, Switzerland in 2015. Zurich would become my new home, as I settled down and went on to complete my specialization in internal medicine. Due to the demands of my profession, work-life balance was extremely difficult. Fast forward to today, thanks to a conscious decision, I am fortunate enough to be practicing as a medical doctor and also be able to dedicate most of my spare time to volunteering for social and other NGO community projects.
In the latter years of my life, I consciously pushed myself to experience different aspects of life, one of which was traveling. Looking back, it was an experience of completing and ticking off items on my bucket list, all while in the process, I got to explore and better understand the many facets of myself. I met my future husband, and both of us had many common goals and values, one of which was to find our purpose in the world. This was a big question, we had both been contemplating alone for many years and it was something we jointly discussed, more and more passionately each day. The wish to contribute to forming a better world grew strongly day by day.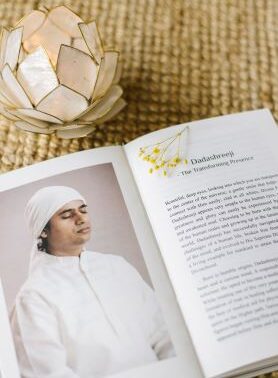 Meeting Maitreya Dadashreeji
The turning point in our life was meeting Maitreya Dadashreeji, a transformation pioneer and global humanitarian, in August 2019 in Zurich. Having practiced as a medical doctor, I could very much relate to the change he wanted to help drive in our world.
Under his guidance, I had the opportunity to experience and learn simple, yet profound tools for personal transformation. For me, the impact was instant, unlike anything I had ever experienced before. I learned more and experienced more about myself in a period of some months than I had ever learned before, and so I wanted to share this experience with others.
Learning about mindfulness and transformation
I strongly feel that growing up in two fundamentally different cultures, has shaped my identity and helped me gain a deeper insight into the different aspects of holistic health. With the thought to offer help in a more holistic way, I completed a meditation instructor training course and also learned about different energy-based techniques. I completed a degree in psychosomatic medicine and joined an executive research panel of medical professionals from across the world, to help dive deeper into Contemplative Science Research, investigating the impact of energy-based intervention techniques over a period of two years and started to develop digital tools for mindfulness and transformation.
I have implemented several of these holistic health techniques and experiences into my practice as well as outside of my day job, in my voluntary social work across Europe, and through a social project, I manage for young children in India.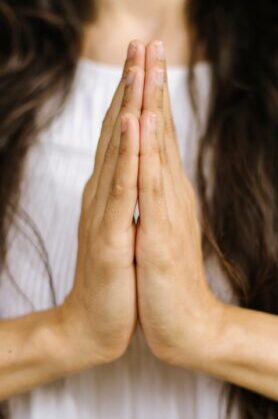 Free personal help and guidance
With the aid of modern holistic health techniques and teachings, I conduct free medication classes, self-reflection workshops, energy-based intervention processes, and one-to-one support programs, guidance, and advice for anyone who is open to experiencing positive change in their life.
Holistic well-being and coaching have been game-changer in my life. I kindly invite you to get in touch if you need help in kick-starting your personal transformation journey?
Experience happiness and harmony in your life through a range of free transformational tools - all specifically designed for the current time to help you reconnect to your true self.